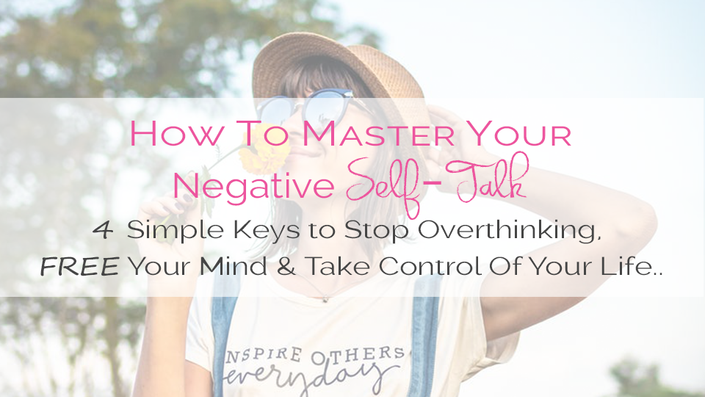 Master Your Negative Self-Talk
How to Stop Overthinking in 4 simple steps, without sitting in a cave somewhere & mediating all day ;)
Do you want Boost Your Confidence and Self Esteem & Feel Great About Yourself ?
finally stop doubting yourself so you can go after what you most desire in life?

Then Learn 4 Simple Steps to Stop Overthinking, FREE Your Mind & Take Control Of Your Life.
Sister, are you ready to fall completely in love with yourself & LIFE?
STOP
It may sound crazy but really think about it. Your internal dialog has a tremendous impact on how you perceive yourself and the world. If you want to develop true confidence you need to master your self-talk and in this course, I will show you HOW.
This is what you will learn in the course:
✔ Negative Self-talk doesn't have to Control your Life.

✔ Learn to Control you negative thoughts before they control you.
✔ Get the SECRET tool to release your past.
✔ Destroy negative self-talk - so you can LIVE a meaningful life.
✔ Learn Powerful Strategies for Building Self Esteem

BONUS ALERTS.
You will also learn to create your very own personal self-love meditation - get ready to heal my sweet sister.